Mrs. P came for complimentary consult and was sooooo excited to do this for her partner.
She shopped at Knickers n Lace for her outfits and was ready to have fun! Mrs. P had her hair and makeup done by our fabulous HMUA and looked smashing! Check out her images and read about her boudoir experience at Lacie Lou Boudoir Photography.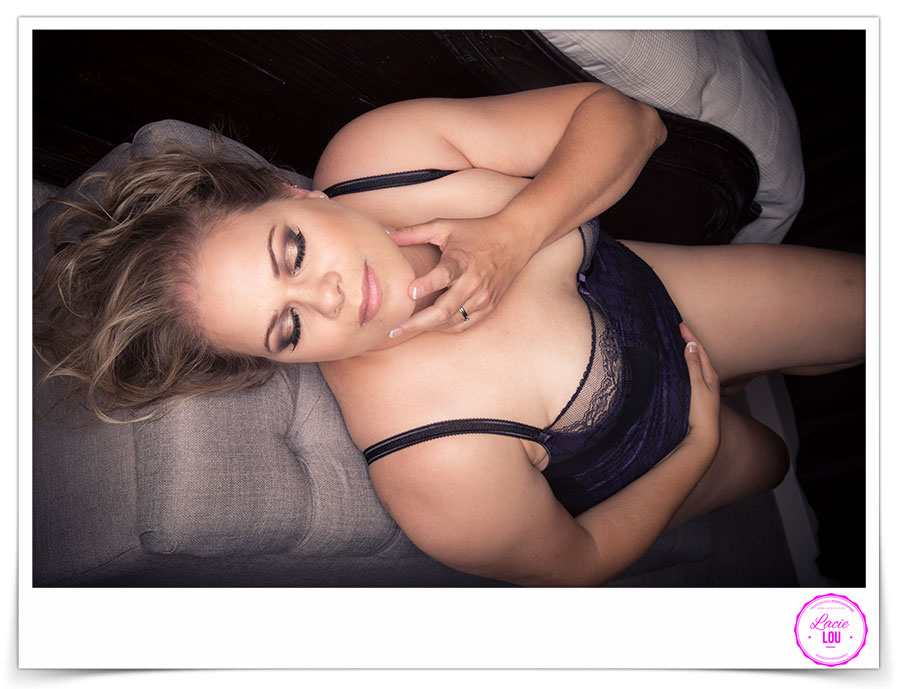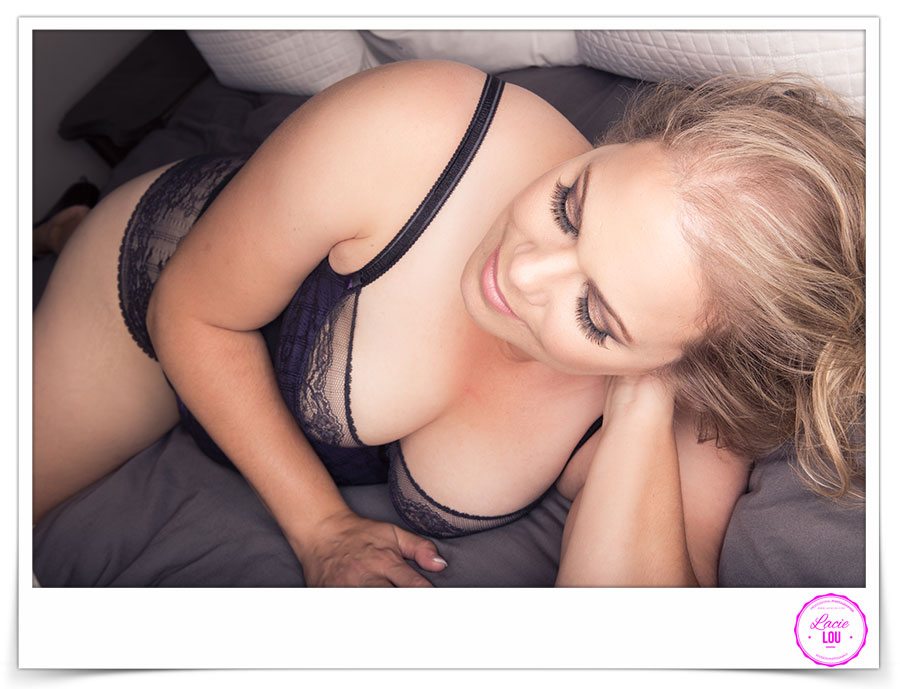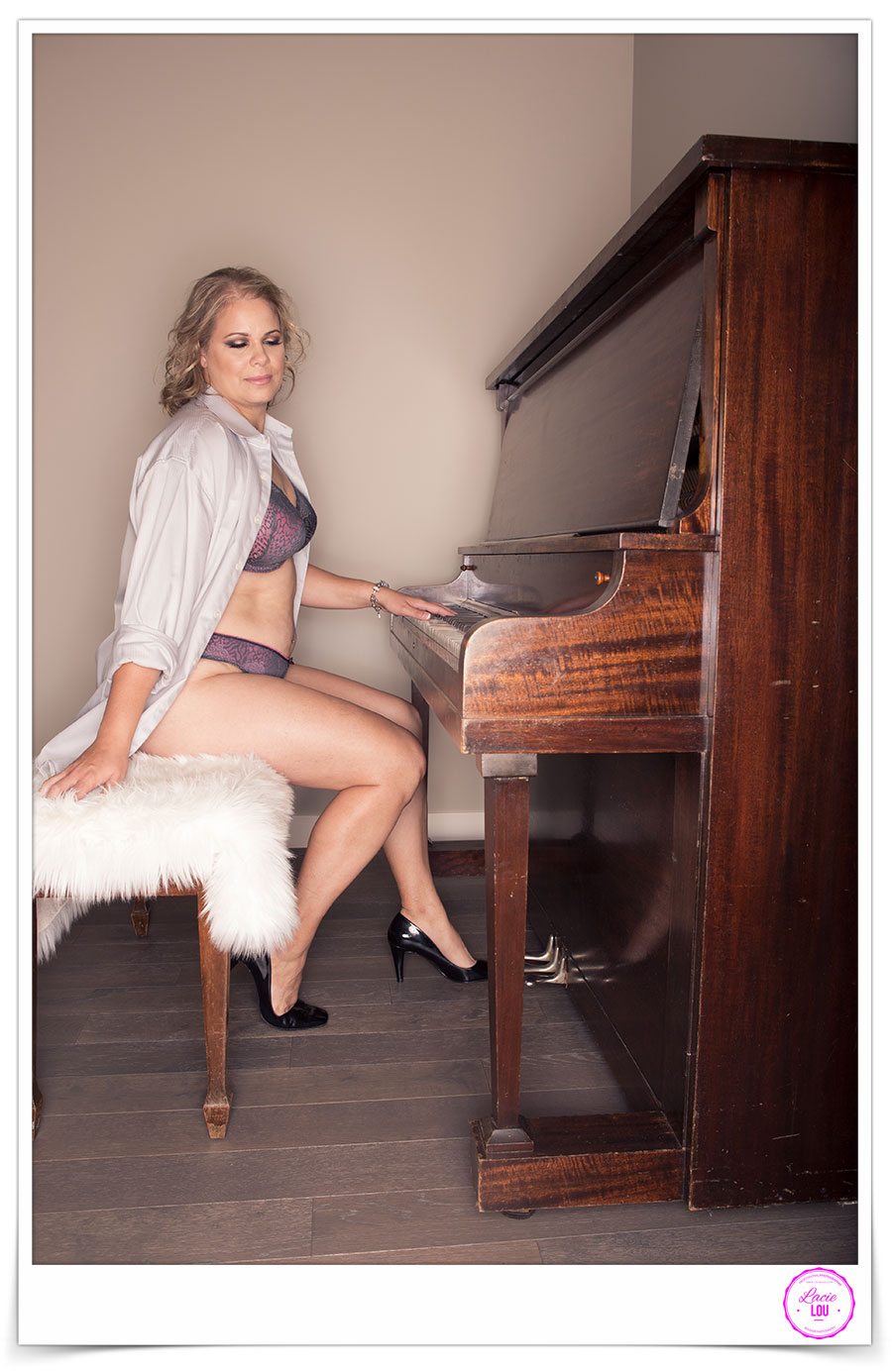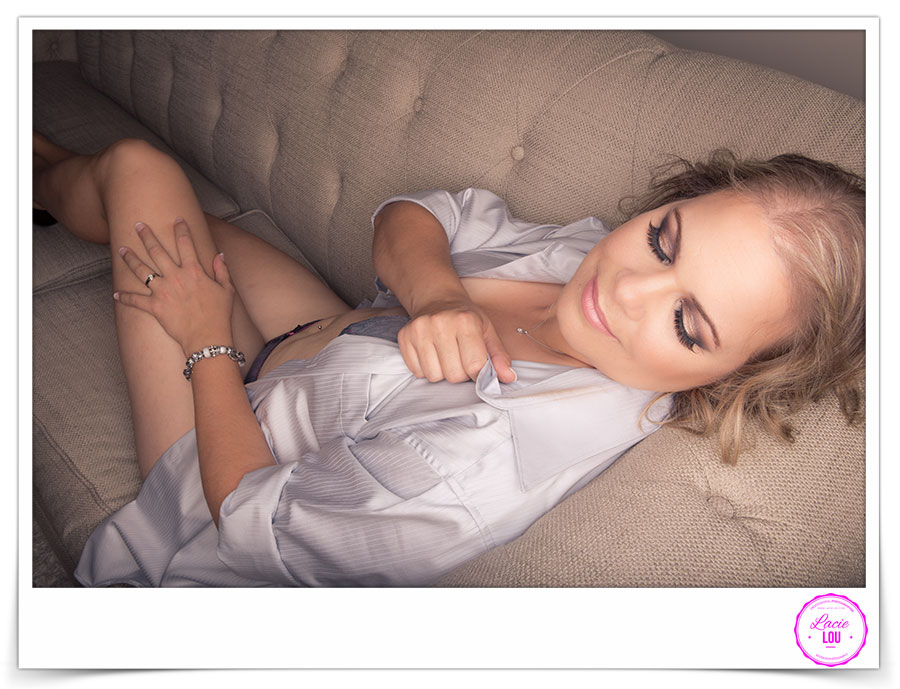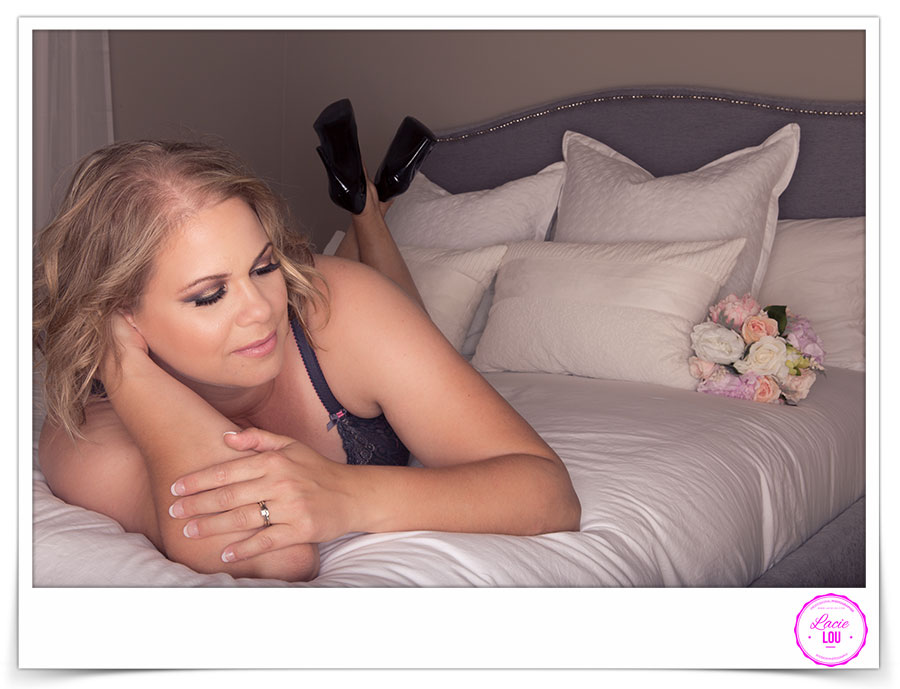 Why did you choose Boudoir.ca for your Boudoir experience?
I choose Boudoir.ca for many reasons. First I love the idea of having the studio in your home, it was comfortable and private. I love that it was more than just a photoshoot set up. It provided many different options. Second, I loved that I received all of my pictures. Third, I loved that you made yourself flexible around my schedule. Fourth, it was great having hair and makeup all organized prior to the shoot. I appreciated having it all done in one place versus having to plan co-coordinating appointments elsewhere. Fifth, I loved having the option of purchasing an album. This was so easy!
What made you decide to book a boudoir session? Is it for a special occasion?
I had been thinking of booking a boudoir session for about a year. Finally, my fifth wedding anniversary was coming up and I figured that the timing couldn't be much better to offer this as a present to my husband.
Please tell us of your Boudoir experience at the Calgary Boudoir Photography Studio
My boudoir experience was wonderful! I can not thank you enough for your wonderful work. Everything was perfect. The photoshoot was tons of fun. You really have a way to make people comfortable and were very clear in explaining your vision. I appreciated the quick turn around time. I had all of my pictures and album ordered in a week!
Would you recommend us to a friend?
Yes I definitely would! In fact, I already mentioned it several times to some friends!
This post was originally published byLacie Lou Photography