The plus-size yogi who battled binge eating and anxiety reveals how twisting her body into complex poses helped her learn to love it again
Plus-size yogi has revealed how the physical practice has helped her overcome years of binge eating and fad diets and finally learn to love her body and all of its strength.
When Dana Falsetti, 22, from New Hope, Pennsylvania, hit her heaviest weight of 300lbs while at college in New Orleans, she believed her unhappiness was the result of her size. However, after losing more than 70lbs, she realized she still felt miserable.
'After all those pounds went away, I was still me. I was still sad, feeling unworthy, feeling even more confused, and just lost,' the yoga teacher told Daily Mail Online. 'I went to yoga because it was something new to try during a time when I felt like giving up.
Scroll down for video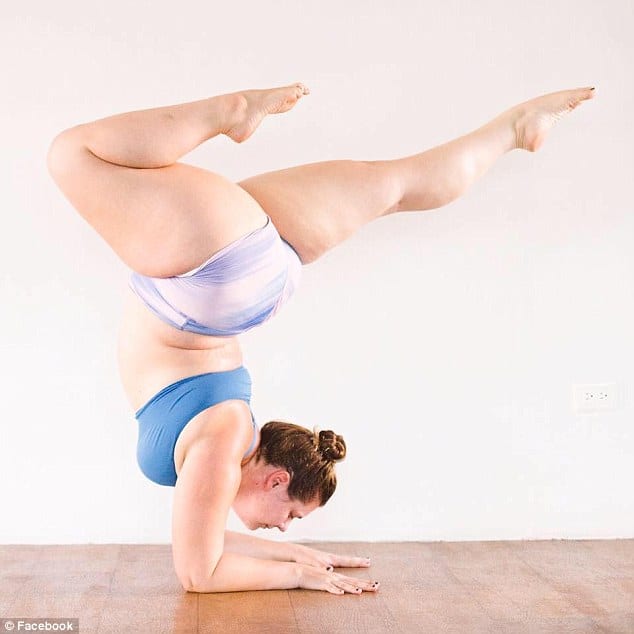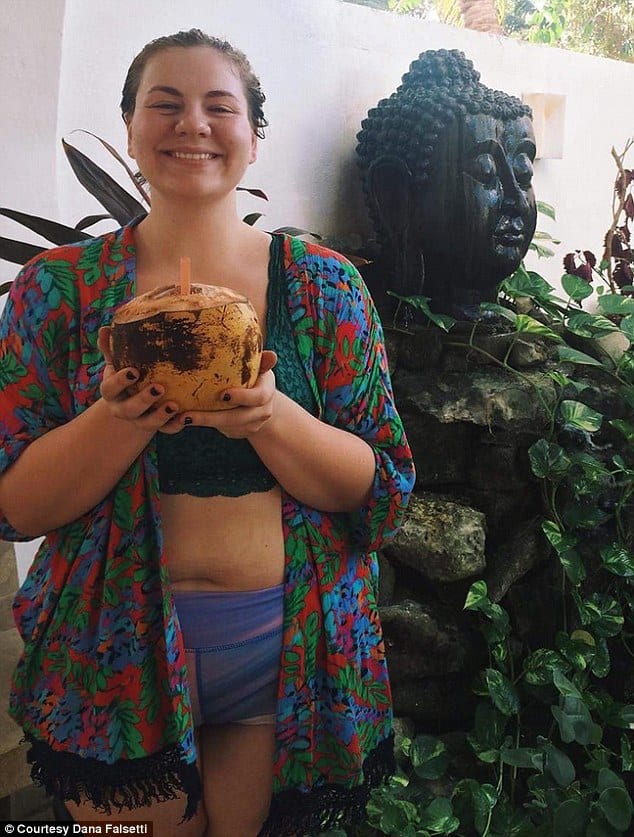 Life-changing moment: The 22-year-old, who was born in New Hope, Pennsylvania, said she turned to yoga after she shed more than 70lbs from 300lb frame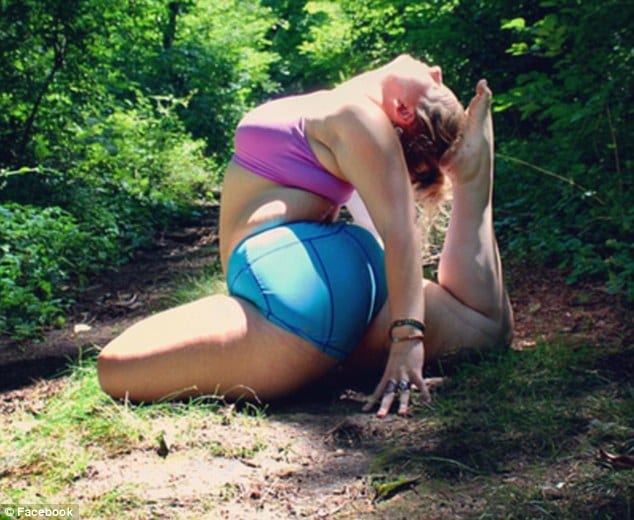 Needing confidence: Dana, who can now twist and contort her body with ease, admitted that she once believed she was too large to successfully master more complex yoga moves
'A big part of me was craving the time for silence, for meditation and reflection. I had no idea the physical practice would lead me down the path of inner strength that I always needed, and that led to the larger perspective shift that really changed my life.'
Dana admitted that when she first started doing yoga, she doubted that she would be able to do more advanced poses, such as a headstand, because of her size.
'That pose was a far, distant dream worthy of somebody else,' she said. 'I was sure I was too heavy to hold myself upside down. I was trapped in a really bad cycle of negative self-talk, but I kept practicing because I just couldn't stop, and then things started to change.'
Dana explained that it was her dedication to yoga that eventually changed her mindset.
'I was slowly getting glimpses of possibility – I call them the sparks of the practice. When you start to feel a little float, or you feel at ease in a pose that once felt impossible,' she recalled. 'You start approaching your limits, and to me, that's the whole point.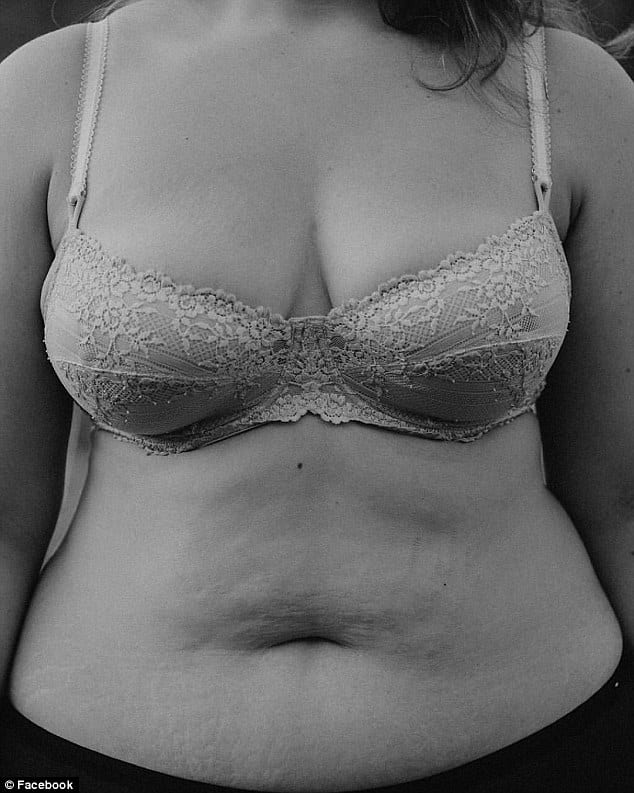 Fitness guru: Dana has earned more than 79,000 Instagram followers thanks to her candid photos of her body and messages about self-love and acceptance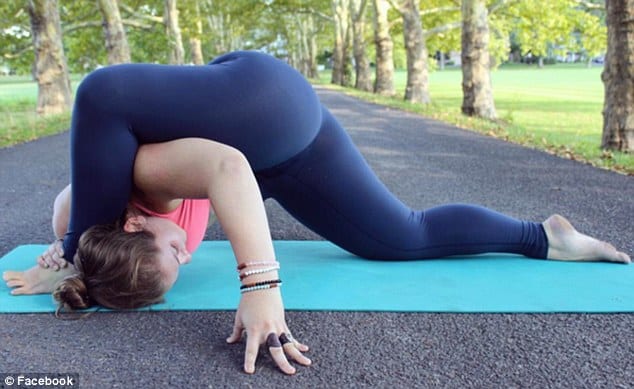 Healthier habits: The yogi said she used to turn to food whenever she felt any type of emotion, but she now channels that energy into her yoga practice
She noted that if you practice you will 'prove yourself wrong time and time again', and you will have 'no choice but to realize the limit does not exist'.
Dana said she has been an 'all or nothing person' her entire life. And while she believes it is a trait that may have contributed to her binge eating over the years, it is the same characteristic that taught her to turn to yoga instead of emotional eating.
'It used to be that when I felt anything, whether it be happy, frustrated, stressed, excited, whatever, my response was to eat,' she explained. 'As I continued to practice I found myself wanting to get on my mat instead of looking for food.
'My practice was and is the self-care I always needed,' she added. However, she admitted that she thought her body was in the way, constantly telling herself that here 'belly was too big to fold forward' or her 'thighs [were] too big for binds'.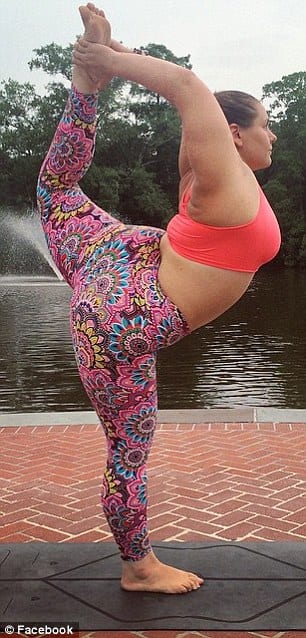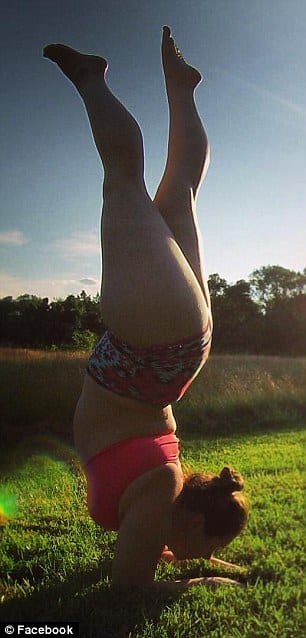 All in her head: Dana said that through her practice of yoga she learned that she was using her body as an 'excuse' because it never actually prohibited her from achieving her goals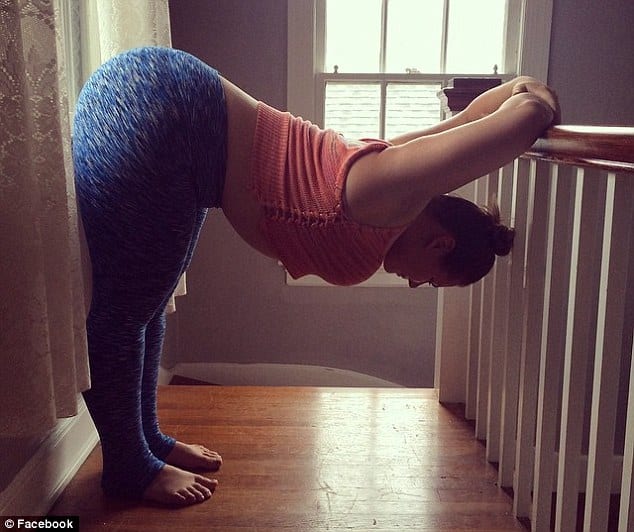 Bend and snap: Dana recently launched an online series of yoga classes, which break down postures and makes them accessible to everyone, particularly beginners and those in larger bodies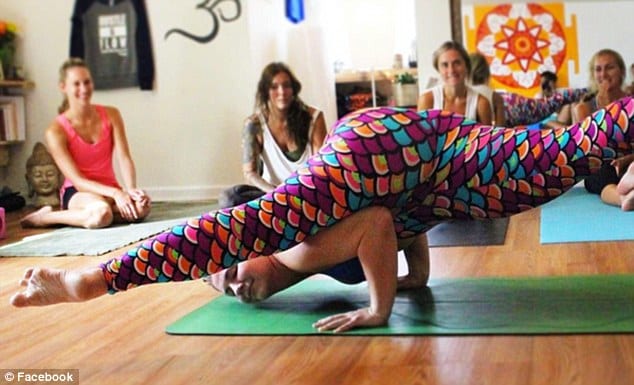 Proving herself wrong: Dana admitted that when she first started doing yoga, she doubted that she would be able to do more advanced poses because of her size
When she eventually mastered all of those yoga positions, Dana said she had no choice but to admit to herself that she was using her body as an 'excuse' and that 'those imaginary limits' were all in her head.
Dana, who frequently shares photos of herself contorting her body in complicated yoga poses on her Instagram page, has 79,000 followers and insists that yoga is for everyone.
The encouraging messages she posts along with her photos promote self-love and the idea that women of all shapes and sizes can benefit from regular yoga practice.
Dana explained that she started her yoga-focused Instagram account as a way to track her own progress and keep a 'yoga journal' of her own. The social media star said at first she had no idea there was such a large community of yoga practitioners on Instagram.
'As people started noticing and my following grew, I continued posting just the same – writing and posting for myself,' she said. 'Because of this, I think and hope my posts have remained both transparent and authentic, and this is why people connect to it.'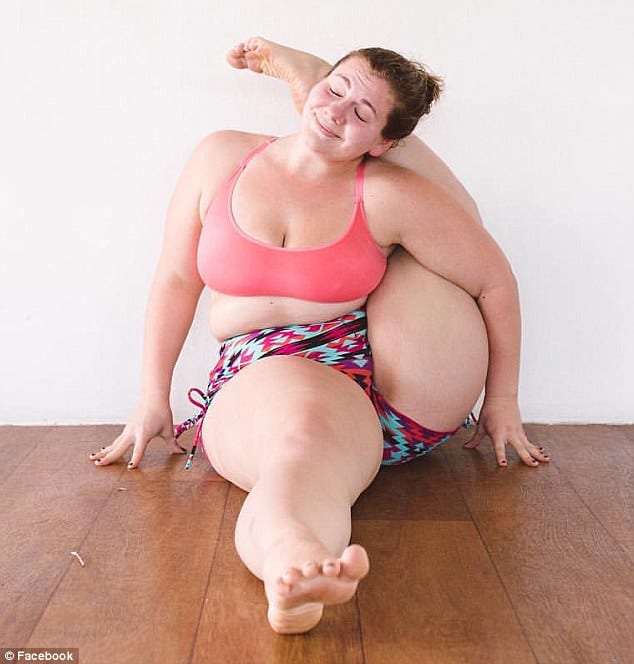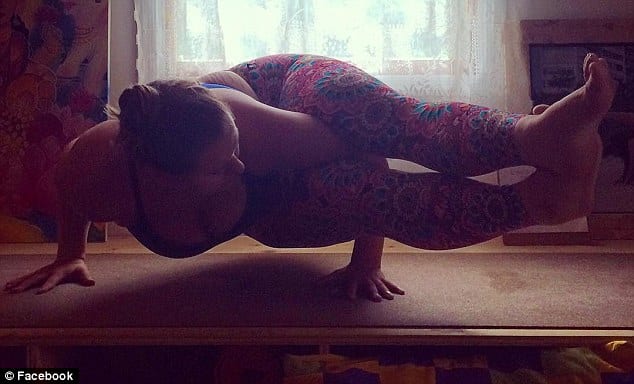 Thoughtful words: 'Know that your vulnerabilities are your power, your heart, the essence of who you are,' Dana wrote when she shared this inspiring photo on Instagram  in 2015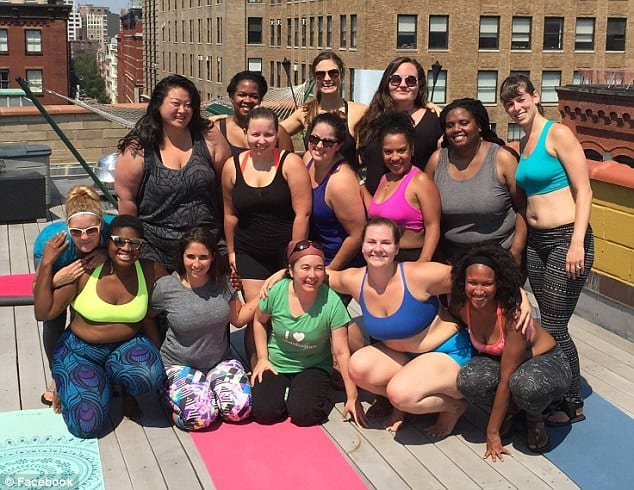 feel the burn: Dana can be seen striking a pose with her fellow yogis after a rooftop yoga class
Dana understands that her photos mean different things to different people, and while they have helped her to learn to love herself more, she doesn't allow the negative comments to affect the way she views herself.
'Yes, I get hit with nasty comments on a regular basis because I show my body proudly and my body doesn't make everybody happy,' she said. 'But I don't care, because these comments aren't about me at all.'
'Some people see a photo of me and call it me an inspiration,' she added. 'Others see it and call me a whale. I am neither an inspiration nor a whale, I am me. People will see what they want to see.'
Last week, Dana took to Facebook to announce the debut of her online series for Cody, Making Shapes, which breaks down yoga postures and makes them accessible to everyone, particularly beginners and those in larger bodies.
'You get to decide that you're worth it,' she explained. 'You have to believe that you are worthy of love and happiness and a fulfilling life. Everything else will get in the way as long as you allow it.'
Source: Originally posted Daily Mail
URL : Daily Mail